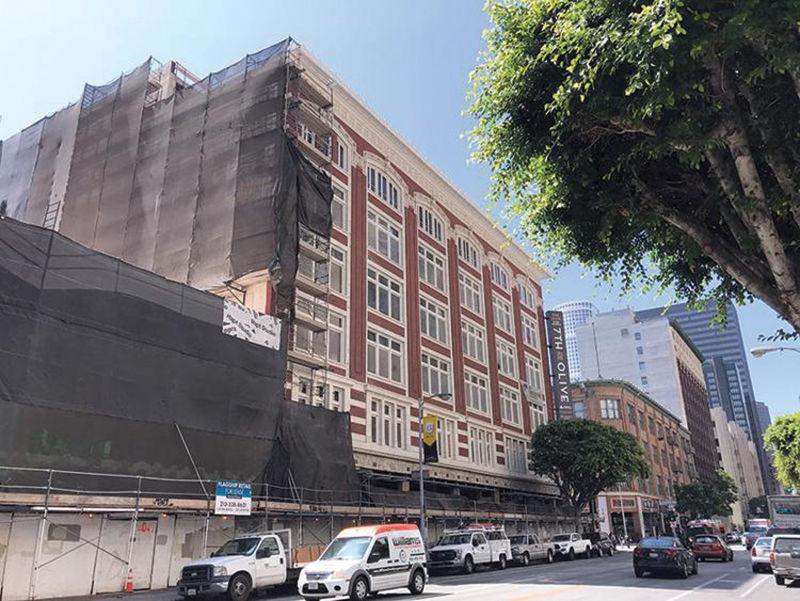 What's in store in 2019: some expected downtime stores | New
Amid the spectacular growth of downtown Los Angeles, most attention has been paid to the explosion of residences and restaurants. Still, the retail scene continues to grow as well, and the past year has brought in some additions including Japanese clothing brand Uniqlo and the massive arts district nursery Rolling Greens.
[Get DTLA stories in our daily email newsletter.]
Expect more growth in 2019, as property owners redevelop aging buildings and the housing and office stock continues to expand. Here are some of the stores and related endeavors that people are looking forward to.
Screen time: The city center was waiting for a super cool outpost Alamo Drafthouse for years – it was originally slated to open in 2015. Last September, Alamo Brass promised that its The Bloc shopping center complex (750 W. Seventh St.) would debut at an indefinite time in 2019. The 11-screen theater will be on two floors and will have 560 seats; it will have both digital and 35mm film projection capabilities. The Financial District space would be the third downtown theater, adding to the Regal theaters at LA Live and the Downtown Independent. Alamo Drafthouse is known for its mix of first-run, arthouse, and classic movies, as well as its dining options (including craft beer and a full-service menu) and strict rules against conversations or SMS.
Marlet: Supermarkets have flocked to the central city, and another is on the way. South Korean grocery store PK market will occupy 33,000 square feet inside Atlas Capital's redeveloped LA Jewelry Mart at 712 S. Olive St. The store, which is slated to open at some point in the New Year, will be the company's first in the United States . Expect an international orientation in its food and 10 places to have ready-made meals. PK Market's parent company, PK Retail Holdings, will occupy three of the building's six floors, with the last two housing the grocery store.
Beautiful kicks: Lovers of sneakers are in luck, because Vans is slated to open a flagship store by the end of 2019. The shoe company, known for its flat-soled shoes and skateboarder-friendly sneakers, will occupy 8,000 square feet on the ground floor of the Singer Sewing Building in 806 S. Broadway (owner of Anjac Fashion Co. building plans to convert upper levels into living / working units). The Vans store will continue the evolution of Broadway as a new "sneaker line". A three-story Jordan-branded Jumpman store from Nike opened at 620 S. Broadway this year, joining stores such as Footaction and Sheikh.
Grow line: the massive DTLA line at 777 S. Alameda St. in the industrial district has attracted independent boutiques and major fashion players over the past year, with stores such as Bodega, Hightide, and Flask & Field. Expect more arrivals in the New Year, including Kinto, a Japanese boutique specializing in tableware, coffee and tea appliances and accessories. The Things We Do, a beauty and spa product store, also comes to Row DTLA.
High Tech in a former theater: It's quite possible that downtown's most anticipated retail arrival won't open this year. However, people will pay close attention to the Tower Theater at 802 S. Broadway and watch for any signs of a Apple Store. The teams have started work, with a first step consisting in bringing the building up to current seismic standards. Ultimately, the 7,650-square-foot theater will see the ground floor transformed into something akin to other Apple stores, while the upper levels will host tech seminars or classes on how to use it. Apple programs and products. Apple will also restore 1927 theater artwork. No opening date has been announced, but downtown retail experts expect more tech or well-known stores to flock to it. now in the region, encouraged by the signing of Apple.
© Downtown Los Angeles News 2019