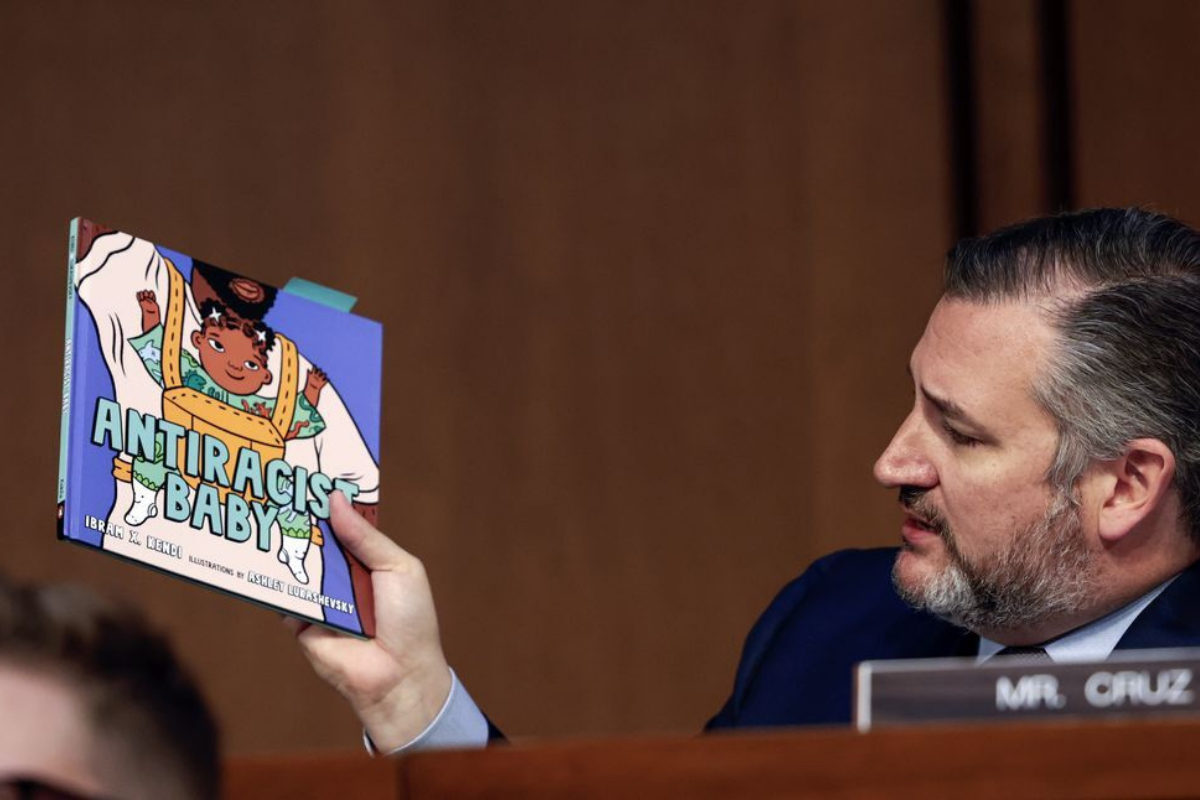 Ted Cruz accidentally skyrockets sales of anti-racism literature
Ted Cruz struggles to stay out of the headlines and today is no different. He's skyrocketing book sales for Ibrahim X. Kendi's picture book, Antiracist Baby, and other enlightened antiracists, which you can be sure was not his intention.
If you haven't been following along, Senator Cruz had the audacity to ask Harvard-educated SCOTUS nominee Judge Ketanji Brown if she thinks "babies are racist." The question was asked as Senator Cruz held a copy of Ibrahim X. Kendi's picture book Antiracist Baby, which explains that babies are taught to be racist or anti-racist – and now it's flying off the shelves .