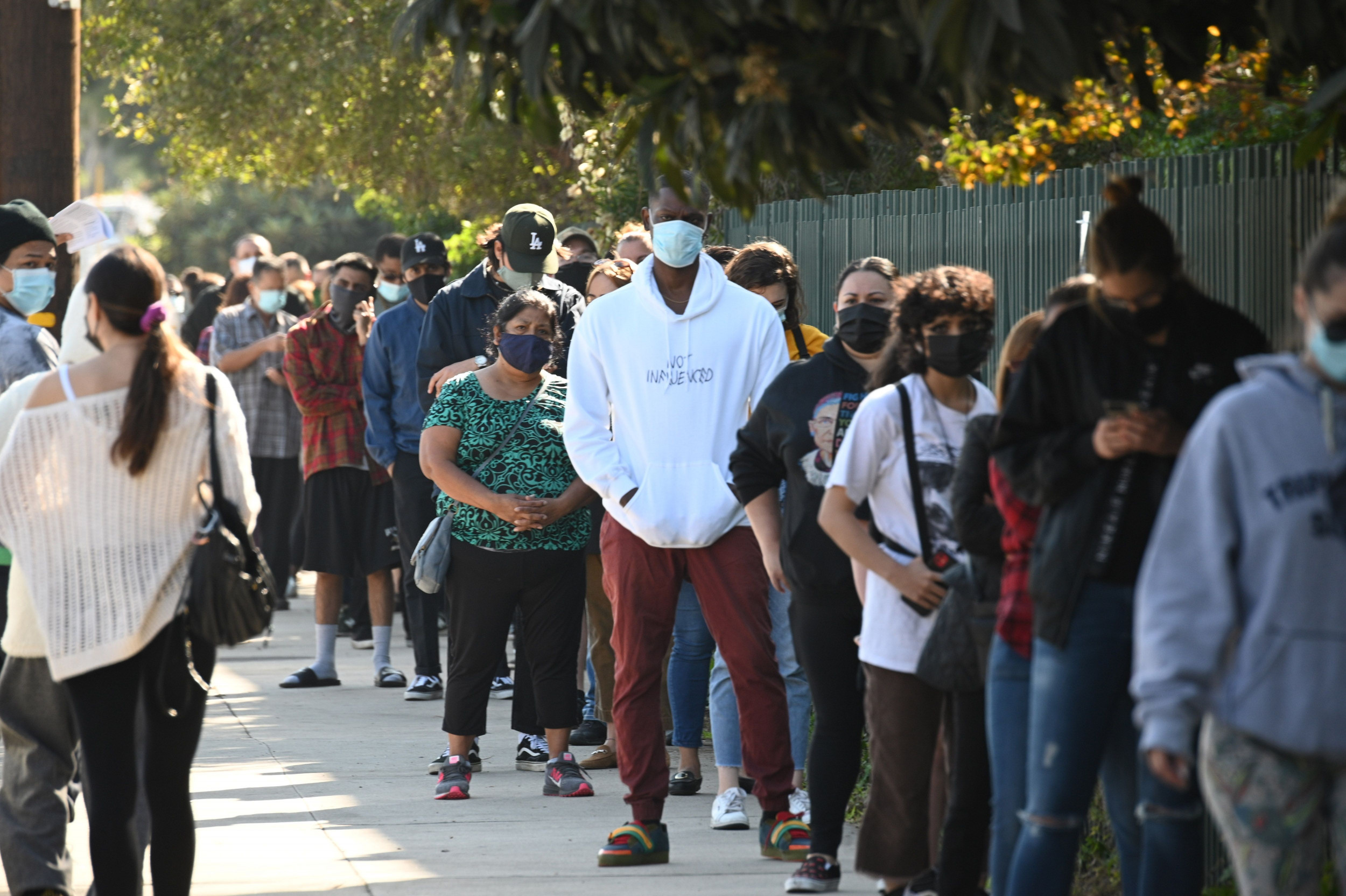 Californians flock to Pasadena restaurants for Thanksgiving as state breaks record for COVID infections
California has recorded its highest average daily number of cases since the outbreak began on Thanksgiving Day. The state's seven-day daily case average reached 14,320 on Nov. 26, according to Johns Hopkins University.
On the same day, Californians were seen celebrating Thanksgiving at restaurants in Pasadena, the only city in Los Angeles County where outdoor dining resumed. A recent county health order banned in-person meals, but the city has its own health department and is therefore not required to comply.
Some people have reportedly traveled several miles to Pasadena to eat at one of the city's restaurants.
"We're not seeing any family right now. We're social distancing and we don't want to be home alone, so we made the drive from Beverly Hills to Pasadena, and it's so nice that the restaurants are still open here. "Pollin Farzin said. Fox 11 Los Angeles.
The travel and food blogger celebrated her 30th birthday as well as Thanksgiving at Il Fornaio in Pasadena. "It was nice to have a celebration outside and to be with people and to feel the warmth of others as well."
Louisa Prouty told Fox 11 Los Angeles: "We have decided to go out [for Thanksgiving] and just be the four of us this year. Very different from previous years. She usually celebrated with a large group of extended family, she said, but this year she traveled from West Covina to Pasadena.
Her husband Rudy noted, "It's important, we're all happy to be outside, and the weather has been good. And the restaurant was good, the food was good."
Their son Spencer added, "It's refreshing, it's good to go out more, especially when we're in school for four hours online."
Denise Palleschi told ABC 7: "There aren't a lot of places open. I had to call several places to find two and we had to make reservations." She added, "We walked in because it's the only place that's open to the outside."
Health ordinances elsewhere in Los Angeles County have banned eating at restaurants, breweries, wineries and bars starting at 10:00 p.m. local time on Wednesday. The restriction will be in place for three weeks and was issued as the number of new infections reached "alarming levels," according to Los Angeles County Public Health.
Long Beach is the only other city in the county to have its own health department, but it has also banned in-person meals.
Earlier this week, Pasadena City Council unanimously decided to keep al fresco dining options open. The number of cases will be monitored daily and decisions will be made accordingly, the council told Fox 11 Los Angeles.
The city plans to deploy health inspectors to enforce social distancing rules and verify that restaurants do not allow large gatherings, NBC Los Angeles reported earlier this week.
The seven-day average of confirmed cases in Pasadena has been on the rise since early November, after remaining stable during most of the outbreak since late March, according to the latest report from the Pasadena Public Health Department.
In Los Angeles County, the number of COVID-19 hospitalizations (including confirmed and suspected patients) and confirmed COVID-19 patients in the intensive care unit have both increased sharply since early November, according to the county. of Los Angeles Public Health.
The total number of confirmed cases in California topped 1.1 million, with 19,206 deaths as of Friday, according to Johns Hopkins. The state's seven-day case average has risen sharply since mid-October, after declining from mid-August.
According to the Institute for Health Metrics and Evaluation at the University of Washington.
The larger image
The new coronavirus has infected more than 61.1 million people since it was first reported in Wuhan, China.
More than 1.4 million people have died worldwide and more than 39.1 million recovered on Friday, according to Johns Hopkins.
The graphic below, produced by Statistical, shows the spread of COVID-19 cases across the United States