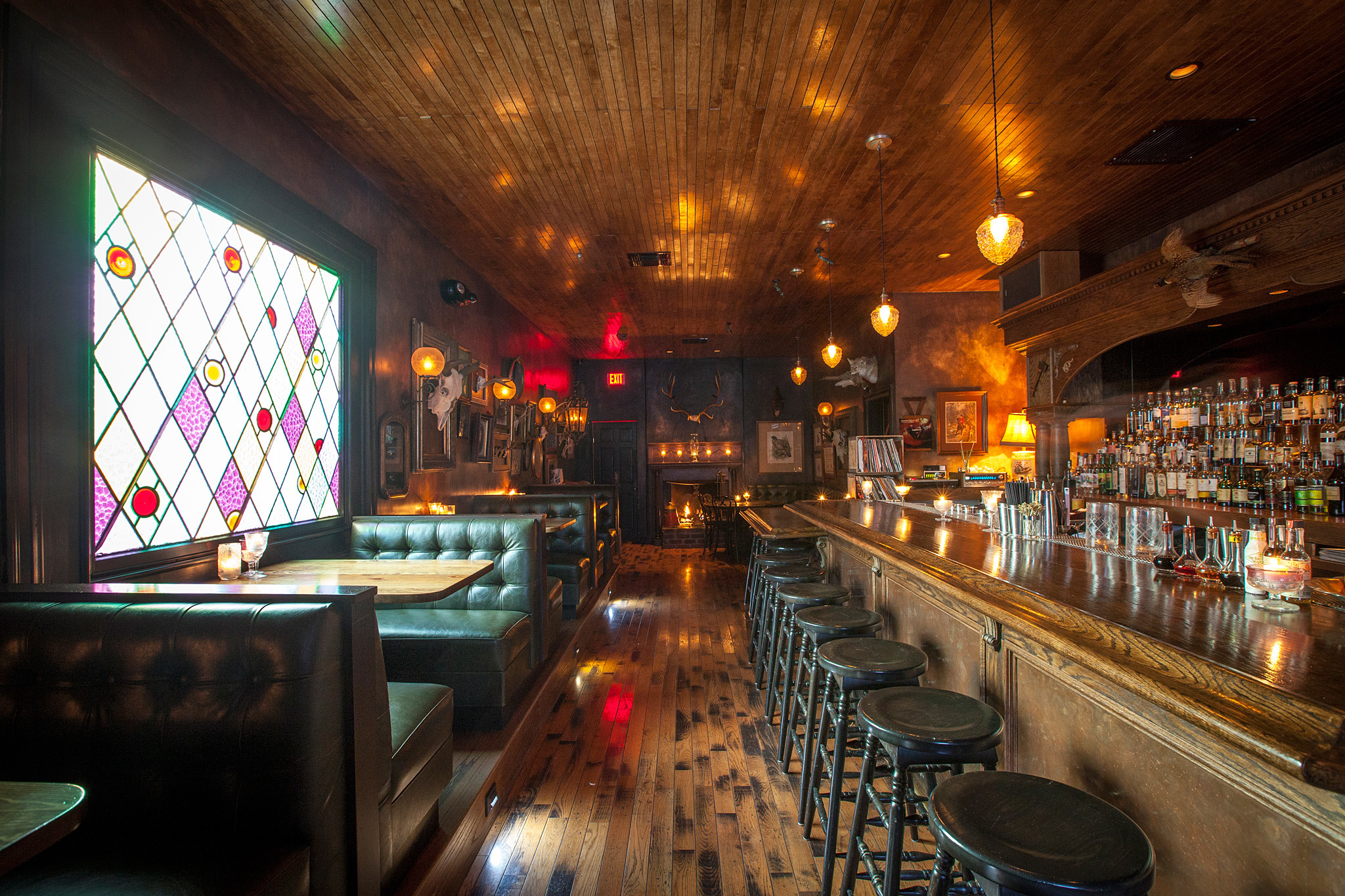 Bars may reopen now that Los Angeles is in the yellow level
[ad_1]
Without counting a week and a half last June when they could briefly reopen, the bars are finally back in Los Angeles after a closure of a year or more. There are still a few qualifiers to be 'back' – you still can't sit atop the bar and capacity is pretty limited – but we're not about to deflate the fact that you can finally grab a pint. or sip a cocktail inside again without ordering food.
The change comes as LA County moves to yellow level, the least restrictive phase of California's reopening plan that allows for greater capacity at nearly all types of sites. After maintaining a case rate of less than two per 100,000 people for two consecutive weeks, among some other required measures, the state officially granted LA its yellow status on Tuesday. And now the county will be implementing these new rules starting at 12:01 am on Thursday, May 6.
Even if you've already finalized the state's yellow level guidelines, the LA County guidelines are slightly more stringent in some cases, so here's all you need to know:
Restaurants: The restaurant's capacity remains at 50% indoors, but there is no longer a ceiling of 200 people. Indoor seating is always limited to six people from the same household, while outdoors, up to eight people from three different households are allowed; if everyone is vaccinated, these household needs are abandoned. TVs are allowed to be turned on, but live entertainment must remain outside.
Bars: Bars that do not serve meals may reopen indoors for the first time at 25% capacity or 100 people, whichever is less. You can't sit or be served at the bar, so you'll have to find a table instead. The rest of the above restaurant rules also apply to bars.
Cellars, breweries and distilleries: For places that don't serve meals (breweries that do are considered restaurants), they can open indoors at 50% capacity or 200 people, whichever is less. Like bars, the rest of the restaurant rules apply.
Movie theater : The capacity remains at 50%, but the maximum limit of 200 people is removed, a major change for the big palaces of the cinema. Reserved seating bundles will need to stay six feet apart, but theaters may establish fully vaccinated sections where distance is not required.
Family entertainment centers: Bowling alleys and escape rooms can increase their capacity to 50%.
Museums, zoos and aquariums: Museums can increase to 75% of their capacity.
Gyms: The interior capacity doubles to 50%. Steam rooms and saunas may reopen (this also applies to hotels).
Retail: Stores, including malls, remain at 75%. The state technically allows full capacity, as was also the case in the Orange tier, but LA is keeping things smaller.
Desks: Although offices can be 75% open, working remotely is always encouraged, and strongly for those who are not yet fully immunized.
Stadiums and outdoor shows: The maximum capacity of the site increases to 67% whether or not all guests are tested or vaccinated. They are still limited to state participants (or fully immunized visitors from out of state).
Arenas and indoor shows: Capacity is increasing in all areas, but the exact figures depend on the size of the room and the immunization status of the participants. For rooms that can accommodate less than 1,500 people, they can open at 25% of their capacity or 300 people; if all guests are tested or vaccinated, it increases to 50%. For large rooms, the capacity increases to 10% or 2,000 people, or 50% if all guests are tested or vaccinated. These sites are also limited to state participants or fully immunized out-of-state visitors.
Private events: For seated and paid events, functions for up to 200 people are allowed outdoors, or up to 400 outdoors or 200 indoors if everyone is tested or vaccinated.
Amusement park: The theme park's overall capacity increases to 35%, but indoor capacity remains at 25% (except for restaurants, which can run at 35%). Like performance venues, they are still limited to visitors from the state (or, if a park chooses to do so, fully vaccinated visitors from out of state). Additionally, water parks can now be 40% open.
Although the state now allows sites at all levels to increase their capacity by an additional 50% of their specified maximum per level if everyone is tested or vaccinated, LA County has apparently not enacted this in its orders. , apart from the few places where it is noted.
The yellow upgrade follows shortly after the county implemented the CDC's relaxed mask guidelines, which allow fully vaccinated people to dispense with face coverings in many outdoor settings (other than crowded events). and in some companies where masks are still needed).
So now that we've hit yellow, what's the next step? On June 15, California plans to completely eliminate its reopening levels. At this point, some limited restrictions may remain in place, such as the mask's mandate and requiring that all participants in large-scale events be tested or vaccinated so that they can function at a higher capacity.
[ad_2]